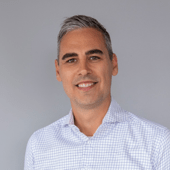 Rasmus Bogø
Business Development Manager – Business & Sales Management
I have a solid technical background and now i focus 100 % in business development both as a leader and executive. Strong track record with steady overperformance in tough markets (Nordic region).

I believe that the best results are achieved when we sets the right team, creates and lead them to discover a clear and compelling vision and then follow up with great expectations.

I dare to be honest and open and with my positive attitude and respect for the individual I inspire and motivate my colleagues to new business areas to reach sales budget.
I know that the right resources makes a positive difference on projects, and we are able to provide digital solutions and proactive high-end consultants.

In addition to my professional resume, I am also an active board member of various non-profit organizations.